From each purchase via our online store, we will donate 5% of net sales back to your school for a pre-determined educational project such as new books for the library, art supplies, technological improvements or a fund to purchase classroom supplies.
Whatever program or project your school chooses to help further student education, Academia Couture will help organize and make it a success!
HOW IT WORKS
When your school chooses Academia Couture as a school uniform option it will qualify for "Premium School Partner" status and eligible for the Contribution Program.
We will work with your school administration and/or PTA to choose a program or project that will help support education at your school and devise a simple action plan to create awareness of the goal that has been established. In this manner, we can work together to create a revenue stream that will be used to accomplish your school's goal.
We'll keep track of uniform sales and make periodic contributions to your school. Spread the word and have your school sign up today!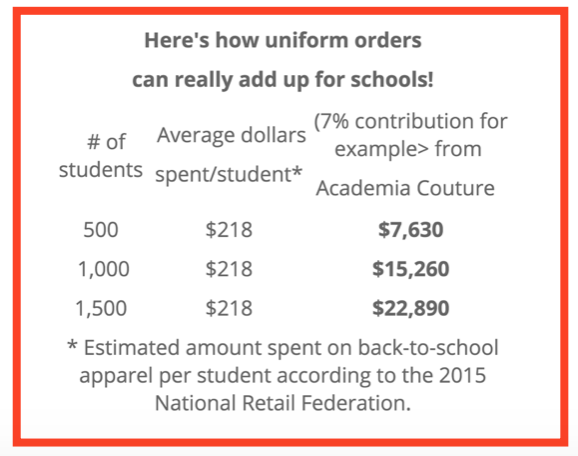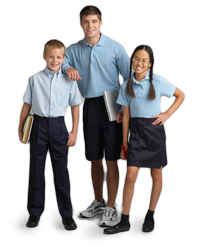 Uniforms Made Easy!
1650 Coral Way, Suite 807